JYJ3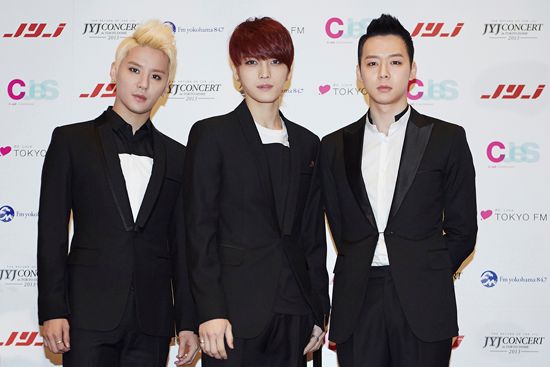 Q: First of all, tell us about your feelings before the concert.
Kim Junsu: I feel honored to be here for concert after 3 years. 3 years ago, I felt something special when we held our concert for the first time at here, as JYJ. This time-we have our concert again at Tokyo Dome-is more special moment for us than before we did. It took quite long time than we expected until we came back here. So we try to do our best as we can finish this concert well even we have no regret.
Kim Jaejoong: We were worried about the seats of our concert would remain unfilled, but many fans came and come here as we can't feel our hiatus. We can realize that many fans have trusted us until now. The support and passion that fans give us.. There was nothing to change except the time-3 years.
View original post 1,067 more words